Preparing for your tattoo appointment

The night before your appointment it's good to have a good rest.
Eat well before coming to your appointment.
The tattooing process can be a stress on your body so it's good to come in good shape to endure the process. You also heal better if your are in good health and well rested.

Do not come to get tattooed if you are drunk, under the influence of drugs or intoxicated. Do not come get tattooed if you are hungover.

Apila will give you an estimate of how long the appointment will be.

Shaving bodyhair
You don't need to shave the area that is going to be tattooed beforehand. The tattooer will shave the are before tatooing if needed.

Food
You can bring your own snacks to the studio. We have a fridge, mircowave, electric kettle and dishes you can use.
Especially when making bigger tattoos it's good to have a break in between the tattooing for the client and tattooer to have something to eat.
The closes supermarket to the studio is K-Market Katajanokka (Satamakatu 3).

Entertainment
You can bring yourself some entertainment for the duration of the tattoo process. You can bring your phone to scroll on, handheld games to play, a book to read or a tablet to watch shows on.
We usually have music playing at the studio but if you want to listen to your own music we can turn our music off.

Clothing
For your tattoo appointment it's best to wear loose, breathable and comfortable clothes. It can get sweaty when laying on the massage table for long times especially in the summer.

Wear clothes that you wont mind getting dirty or stained. Tattoo ink is very staining and can be hard to remove even by washing. Black loose lounging wear is the best choice.

Wear clothes in which it is easy to expose the area being tattooed. For example if you are getting a tattoo on your thigh, wear shorts for the tattooing process. You can change into another outfit at the studio for the tattoing process.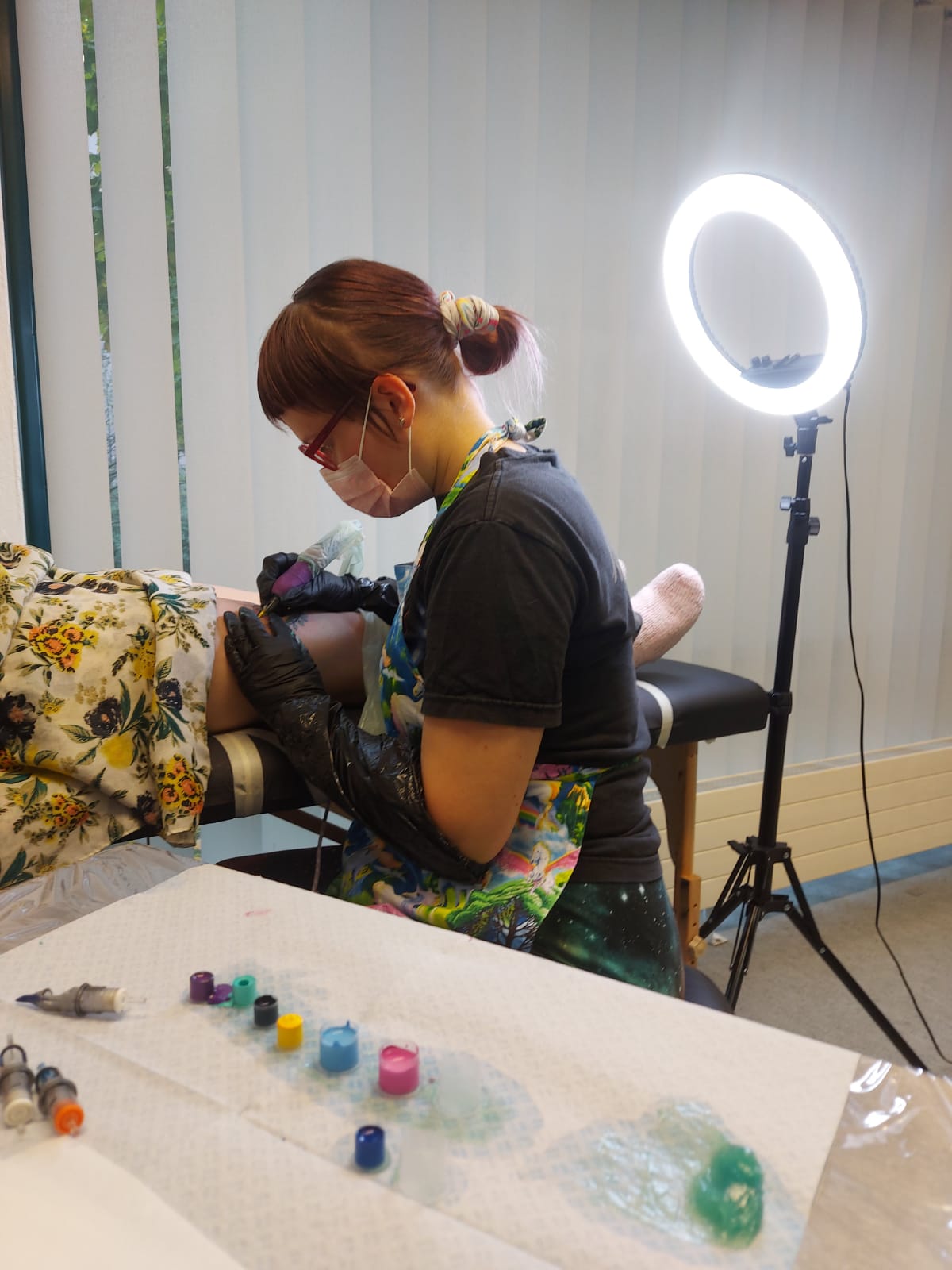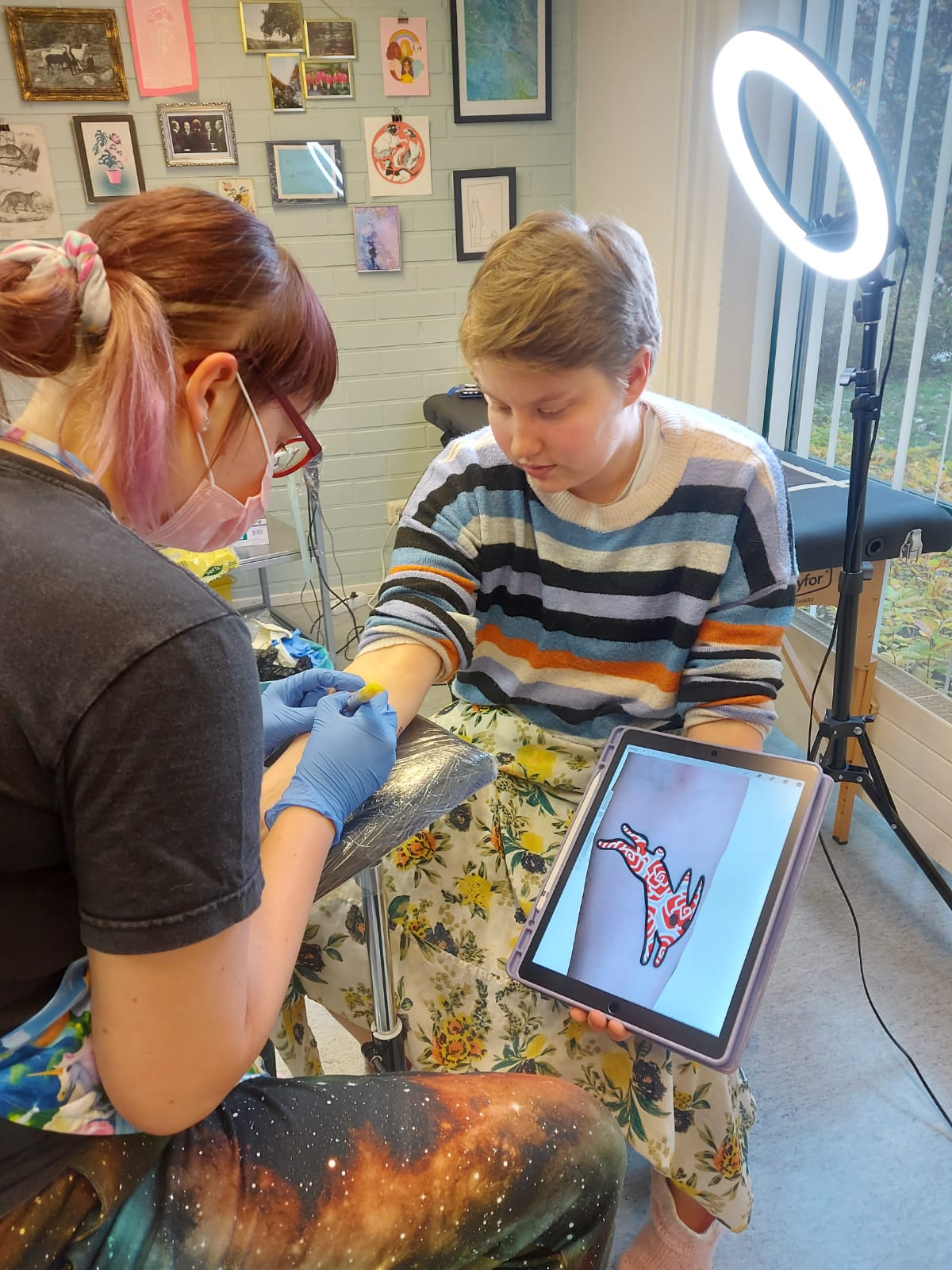 photos: Ahma Hokkanen
---