Studio Hellä

Apila works at
Studio Hellä
. The studio is located in Katajanokka, Helsinki (Luotsikatu 3). The studio is open only by appointment.
Studio Hellä was founded in November 2020. Since the foundation of the new studio Apila has been making tattoos there.
Studio Hellä aims to gently break the traditions of the tattoo industry. Getting tattooed can be a scary and anxiety enducing experience. We understand these concerns and that is why we want to offer our clients a safe and cuddly tattoo experience.
At our pastel colored studio we want to create a safer space for eveyone to get tattooed. Important values to us at Hellä are: accessibility, veganism, ecologicality, safer space, intersectional feminist values, inclusivity and gentleness. The studio is a discrimination free space. All kinds of hate speech and discrimination is not allowed.
At the studio we have a small boutique
Hellä shop.
The shop sells the creations of our studio's artists and also art by other small creators. We have comics zines, accessories, jewlery, art prints, stickers and other kinds of art!
---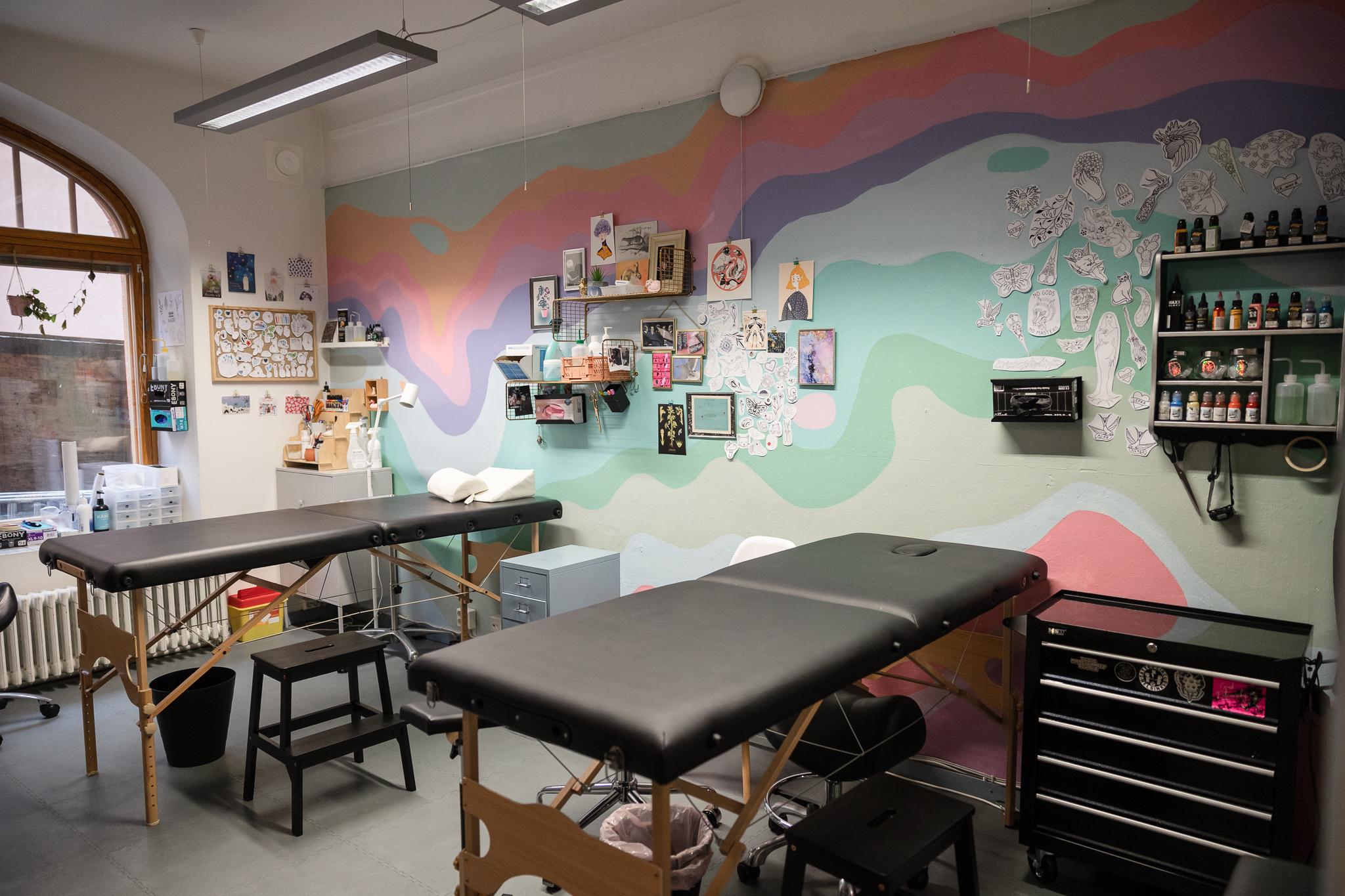 ---